Orphanages
Infants are not the only ones who are helpless. This is why we have provided places where those whom their own families cannot support or, sadly, do not want will have a home to belong to.
Center for Boys in Novaliches

Based on the outcome of the consultative meetings with the KFI Board of Directors and Officers, it shows that nowadays, various forms of abuse and exploitation such as physical, sexual, psychosocial and emotional cases of abused children are rampant.Due to marital conflict, illiteracy, poverty, etc., there are parents who are incapacitated to give the best welfare of their children. Thus, they are neglected and abandoned by their parents. Some are products of a broken family. These realities enlightened the foundation to put up a residential care facility in Novaliches, Q.C. for the protection and promotion of children's rights and welfare as stated in the P.D. 603 and R.A. 7610.

Center for the Elderly and the Disabled in Laguna

The elderly (male and female) aged sixty (60) years old and above who are displaced and abandoned by their immediate families and relatives were housed altogether. It serves as a group care living with enough provision of basic necessities and medical needs.The immediate relatives of the residents in Laguna Center came personally and voluntarily sought the social service assistance of the foundation. Almost all of them, preferred to stay in the Center for the rest of their lives, since no one among their immediate relatives could take care of them. In this premise, housing elderly persons and persons with disability (PWDs) has been concretized. Thus, a Center in Laguna for the Elderly and Disabled was born in the year 2007.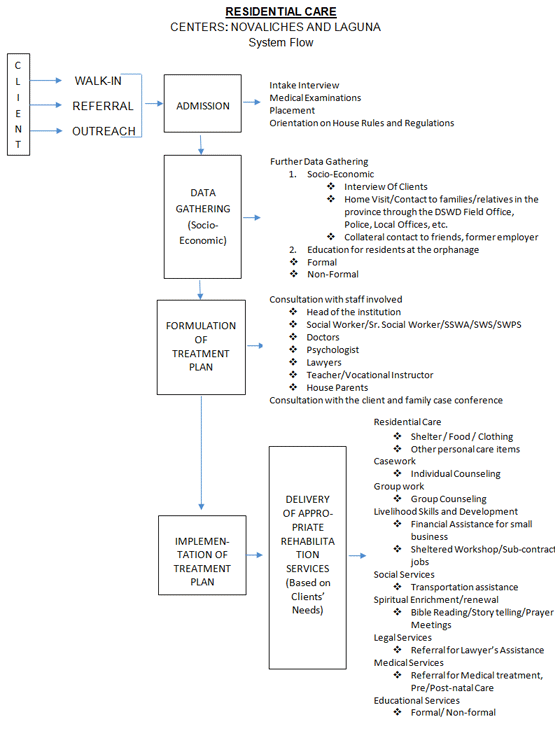 Ways to help
You may help either by donating or volunteering your time with our cause.
To donate and volunteer, you may use contact us, by clicking this link
/*?>
*/?>
Latest @ KFI